FWD Life Insurance (FWD), a leading life insurance company in Thailand, continues to present engaging brand experiences by introducing an Auspicious Orange Cake from the famous bakery ChikaLicious to indulge people with sweet and tangy freshness to reflect life's vitality and optimism, in line with the brand's approach to "Celebrate Living" in each and every day. The cake comes with warm wishes for good fortune and wealth this Chinese New Year.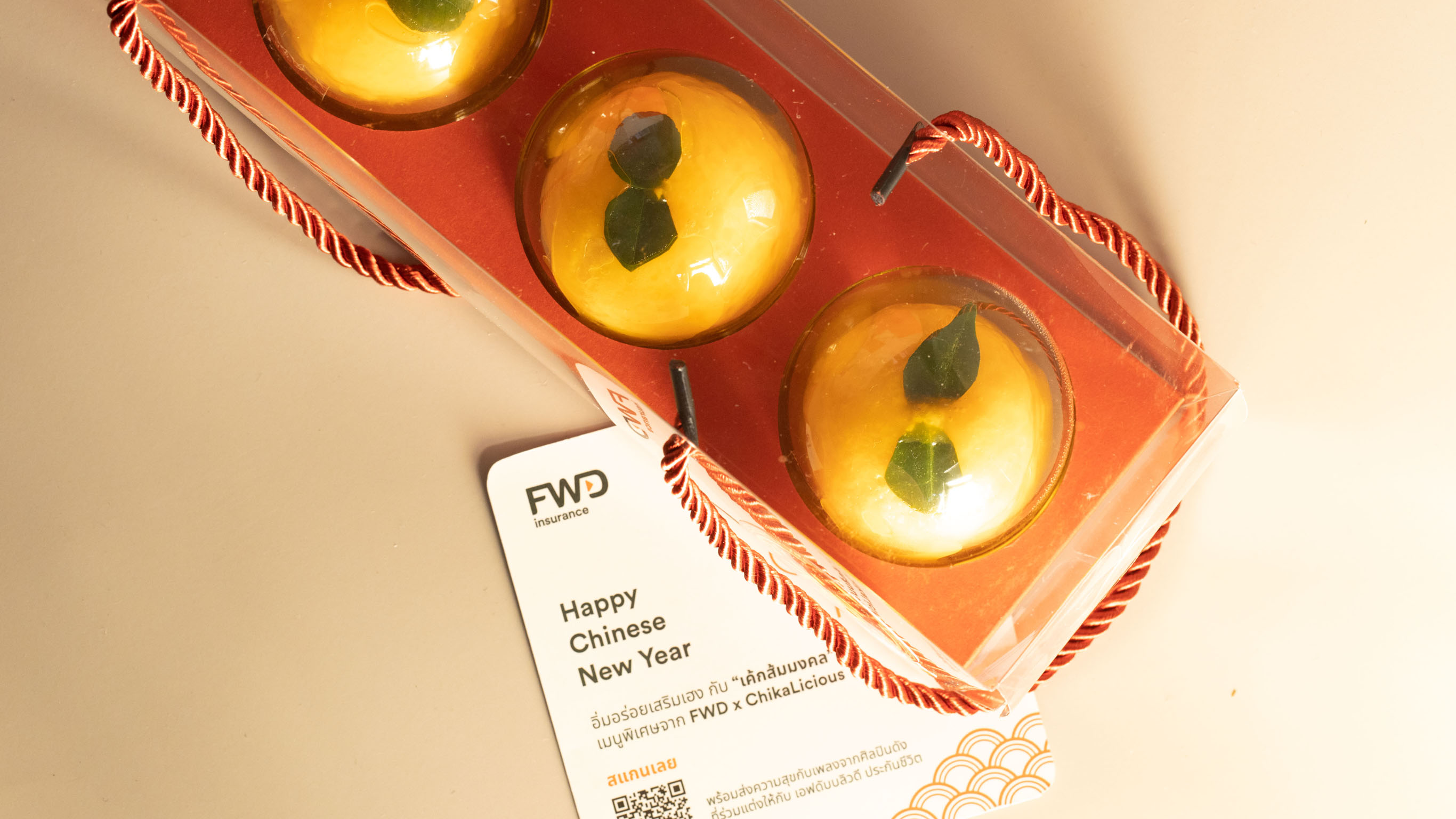 Pavarisa Chumvigrand, Chief Branding and Communications Officer, FWD Life Insurance Public Company Limited (FWD), said, "FWD aims to create its brand awareness with a purpose to integrate our brand into people's everyday life. We present a unique and memorable brand experiences that everyone is familiar with, such as through food, desserts, and bakery items, to reaffirm our position as a unique life insurance company. This reflects our vision to change the way people feel about insurance. One of our core strategies in creating brand awareness for FWD is to offer brand experiences in partnership with partners who are leaders in various lifestyle experiences to fulfil every lifestyle need and invite everyone to celebrate living in every moment of every day.

Recently, we have partnered with ChikaLicious, a famous bakery, to celebrate the Chinese New Year with the creation of an Auspicious Orange Cake, made with premium oranges and shaped as a golden orange to symbolize wealth and prosperity. FWD wishes these cake will bring good luck, success, health and happiness to its recipients." added Pavarisa.