FWD Insurance won the Best Design Excellence Award for its commercial booth at the Money Expo 2021 under the concept of "Celebrate living". Pavarisa Chumvigrant, the company's representative, received the award from Dr Sethaput Suthiwartnarueput, the Governor of the Bank of Thailand, at the Money & Banking Awards 2021 event. This was organised by the Money and Banking magazine at The Portal Ballroom, IMPACT Muangthong Thani.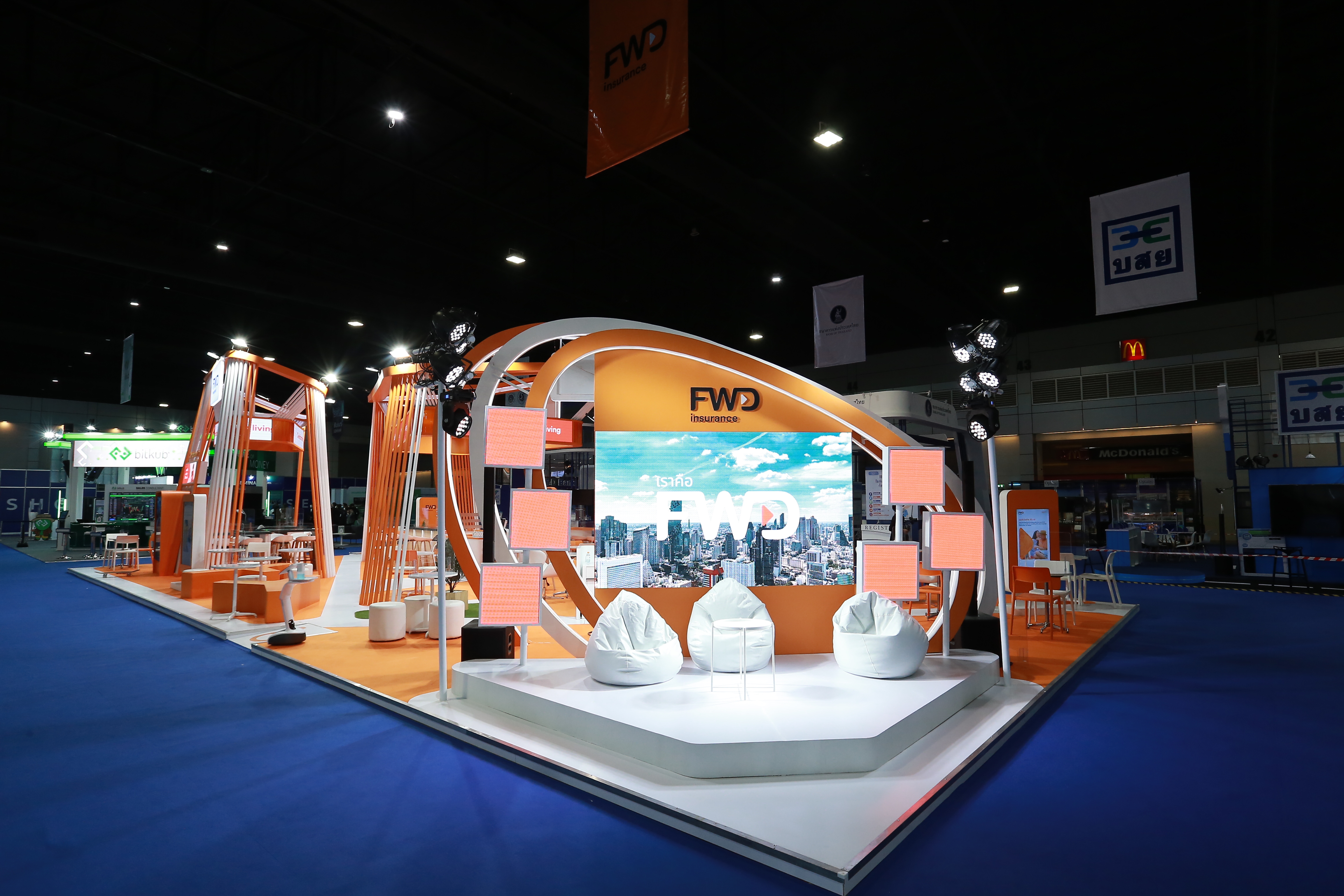 Pavarisa Chumvigrant, Chief Branding and Communications Officer of FWD Insurance said "We're honoured to be selected by the judges to receive the Best Design Excellence Award from the Money Expo 2021. Our design is inspired by our brand promise 'Celebrate living' to support our customers and their families to live lives to the fullest. We tried to portray through our booth design a new dimension of wealth experience through a combination of technology, digital tools and data management. We aim to provide the right protections and financial planning solutions to our customers for financial and tax planning, retirement savings and to cover medical and health care."

This contest has 4 judging criteria: Concept & Creativity, Art & Design, Function, and Presentation that matches the main concept of the event 'Future Wealth'. The judges consist of National artists and experts who said the FWD Insurance booth has its presentation like a tunnel that leads to new experiences of insurance services. It has an interesting concept that portrays a fresh customer journey through the booth's design and with the colour combination of orange and white that makes the booth stand out from the crowd.

The Money & Banking Awards 2021 was held on 22-26 December 2021 at IMPACT Muangthong Thani, which was organized by the Money & Banking magazine.

___________________________________________

For more information, please contact FWD Insurance corporate communication:

Duangporn Choatipornpaisarn

Email: duangporn.c@fwd.com Tel. 065-936-8751

Thitiporn Wongpakawat

Email: thitiporn.w@fwd.com Tel. 098-962-4699

About FWD Insurance Thailand

FWD Group is a pan-Asian life insurance business with approximately 10 million customers across 10 markets, including some of the fastest growing insurance markets in the world.

FWD Insurance, Thailand, is established in 2013 and a member of FWD Group that focused on making the insurance journey simpler, faster and smoother, with innovative propositions and easy-to-understand products, supported by digital technology. Through this customer-led approach, FWD is committed to changing the way people feel about insurance.

For more information, please visit fwd.co.th or facebook.com/FWD Thailand.